Anaamika - (2014) - Netflix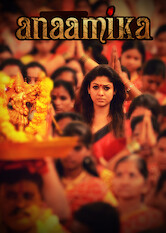 Hoe u elke film en tv-show op Netflix kunt deblokkeren, ongeacht waar u bent
2h9m -
Thrillers
As a woman scours Hyderabad for her missing husband, she becomes entangled in a conspiracy that suggests there's more to the mystery than meets the eye.
Regisseur:

Sekhar Kammula

Rolverdeling:

Nayantara

,

Vaibhav Reddy

,

Pasupathy

,

Harshvardhan Rane

,

Thagubothu Ramesh

,

Vinay Varma

,

Dheer Charan Srivastav

,

D. Narsingh Rao

Netflix-classificatie:

/5
Score van Rotten Tomatoes:
NA
Landen waar beschikbaar

Niet beschikbaar waar je woont? Leer hoe je Netflix ontgrendelt en bekijk deze titel.

Beschikbaar sinds:
2020-09-20
Soortgelijke titels:

Korte inhoud:
A NRI Anamika (Nayanthara) comes to Hyderabad in search of her husband Ajay Sasthri (Harshavardhan Rane), who has gone missing. She lodges a police complaint in a station which is the nearest to the hotel where he was staying. A sympathetic cop (Vaibhav) tries to help her, while his superior cop who seems to know the truth is lusting after her. Meanwhile, she stirs the state administration with her resolve to find her missing husband, and is thwarted by a cunning state minister (Naresh) and the intelligence chief (Pasupathy). Does Anamika fulfill her mission?
Andere titels die nu worden bekeken