Blue Blood - (2014) - Netflix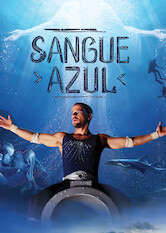 Hoe u elke film en tv-show op Netflix kunt deblokkeren, ongeacht waar u bent
1h59m -
Dramas
Separated from his family years ago, a circus performer returns to the island where he was born and confronts old wounds and forbidden desires.
Regisseur:

Lírio Ferreira

Rolverdeling:

Daniel de Oliveira

,

Caroline Abras

,

Sandra Corveloni

,

Rômulo Braga

,

Matheus Nachtergaele

,

Milhem Cortaz

,

Laura Ramos

,

Lívia Falcão

Netflix-classificatie:

6.4/5
Score van Rotten Tomatoes:
NA
Landen waar beschikbaar

Niet beschikbaar waar je woont? Leer hoe je Netflix ontgrendelt en bekijk deze titel.

Beschikbaar sinds:
2022-01-13
Soortgelijke titels:

Korte inhoud:
Twenty two years ago an arid volcanic and island paradise nestled in the middle of the South Atlantic a nine year old boy Pedro was separated from his sister Raquel. Rosa their mother fearful of a forbidden attraction between them decides to send his son not daughter for the continent. The boy was taken by Kaleb the rider of an old circus passing by the island. On the mainland Kaleb instructed the boy in circus arts and spirit where the former islet became Zolah the Bullet Man. BLUE BLOOD begins when Zolah and the circus back to paradise. The circus is established as an island within an island and the most solitary of these isles Zolah himself a beautiful man who seduces everyone and everything yet remains deeply lonely because he could not love anyone.
Andere titels die nu worden bekeken